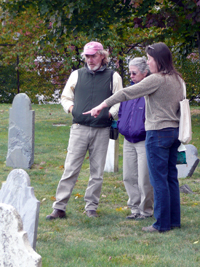 Saturday, September 10
1:30 pm – 2:30 pm
350 years of weather and pollution have had an effect on the carved stones of the Eastern Cemetery. Come learn about the geology of the stones as well as the art that was carved on them in this family-friendly tour. Lisa will lead you around the stones and tombs, so wear good shoes! The weather is a bit harsher up on the hill than it is in the rest of town, so wear layers and consider a hat and sunglasses. Arrive at the Dead House inside the Congress Street gates with cash in hand! Adults are $7, students and seniors $4, but children under 12 are free. The tour will be canceled if it is raining.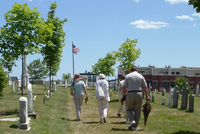 Sundays
1:30 PM - 2:30 PM

It's summer, and that means guided tours through the cemetery! Learn about the types of stones, some of the stories of those who are interred, and some fun facts about burial grounds and funerary customs. The terrain is uneven, the sun can be warm, and the wind can be cool, so wear layers and appropriate footwear. There's so much to see and learn, so join us every Sunday! You can pre-register by emailing sa@spiritsalive.org but it's not required. Check the Twitter feed on our website for cancellations due to weather.
Meet at the Dead House near the front gate at 1:15 PM
$7 per person, seniors and students $4, children under 12 free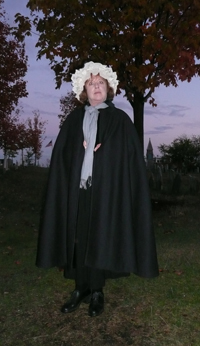 Thursday – Saturday
October 20-22 & 27-29
6:30 PM - 7:30 PM

Our evening tours through the cemetery celebrate the Halloween season! Groups of tourees will be guided down Funeral Lane by a resident specter who will lead them to hear the tales of those who have passed before. The tours are family-friendly and last about 40 minutes.
Actors from Acorn Productions and Portland Playback will bring the dead to life in the same spooky manner — with a mix of eeriness and fright for young and old.
Tours are first-come, first-served (so get there early as there are only 5 tour groups allowed through each night). Admission is $10 and $5 for children 12 and under.
This is the largest fundraiser we have to help keep the cemetery active and open all year long, please bring your friends and family for a spooky night of history.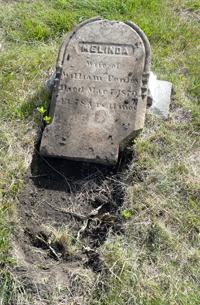 Saturdays
8:00 AM – 12:00 PM
In the back, down the hill
A group of us continues with the survey of every single stone in the cemetery this summer! Each Saturday we move from stone to stone, filling out a form for each that records the inscription on the stone, the location of it, and the condition of the stone itself. Weather determines whether we will be there or not, so check the Website for the most up-to-date schedule. You can also check our Twitter feed on Saturday morning – we often post updates on what we've encountered. We think we will be finished with this phase by the end of September, so if you want to help, you'd better come out soon!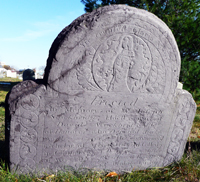 The head and footstones of Joseph Stockbridge are a spectacular example of thick, rich, red slate attributed to John New who was known for carving these substantial monuments for his clients. A portrait of young Stockbridge, the first Register of Probate in town, is ringed by the phrase Sic Transeit Gloria Mundi or "so the glory of this world shall pass." He wears his hair or wig, tied with a ribbon at the back of his neck, with a coat that he holds with his left hand while pointing with his right. Stockbridge was the oldest son of David Stockbridge, a shipbuilder in Hanover, MA. He graduated from Harvard and practiced law in Falmouth for only 6 years before he died at age 24 of a "great sickness" according to the journal of Reverend Thomas Smith.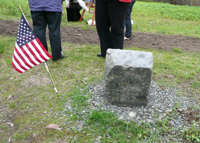 Samantha Allshouse and Kayla Theriault, the 2 Girl Scouts who took on the East End Cemetery rehabilitation, have earned and received the Girl Scout Gold Award for the project. Reporting on thes feat back in May, they knew that of the 8 veterans buried there, 1 Revolutionary, 6 War of 1812, and 1 Civil War, only James Moseley still had a marker. Now the girls have put out the call to the public to sponsor one of those veterans for only $25 per name. This will cover the cost to retrieve records so that application can be made to acquire Federal veteran gravestones. Email Marianne Chapman if you would like to donate to this cause.
Help Spirits Alive keep the Eastern Cemetery alive for generations to come and join as a Friend. For only $25 a year ($40 for families, $15 for students or elders), you can help:
Continue offering education to the public – through tours, lectures, and events
Encourage and support the city in keeping the site clean and safe for visitors of all ages
Repair and restore the victorian tool shed
Keep the gates open – encouraging the community to use its open green space
We also offer 2 free tour tickets and 10% off all Spirits Alive merchandise.