A Day of Stone Conservation
Aren't sure exactly what goes on during a stone conservation day? It's a lot of digging, watering, sleuthing, and fun! We reset stones that may be leaning or fallen, and we clean stones that are in need of a wash. Here's a little summary of what we did on a typical day in 2013. Hopefully you'll find it interesting enough to join us.
We learned how to reset and clean these historic stones from professionals such as: Fred Oakley, Joe Ferranini, Kai Nalenz, and Ta Mara Conde. They taught us to do no harm, and to only do things that can one day be undone if needed. We adhere to the direction of the Association for Gravestone Studies.
Cleaning Stones
Cleaning our stones is done mostly with water. We use very soft brushes to carefully scrub bird doo and soot on slate stones. We use a product called D2 to remove, as they attest, "stains from mold, algae, mildew, lichens and air pollutants." It is non-toxic, and we either spray it on and leave it, or spray and scrub with a brush.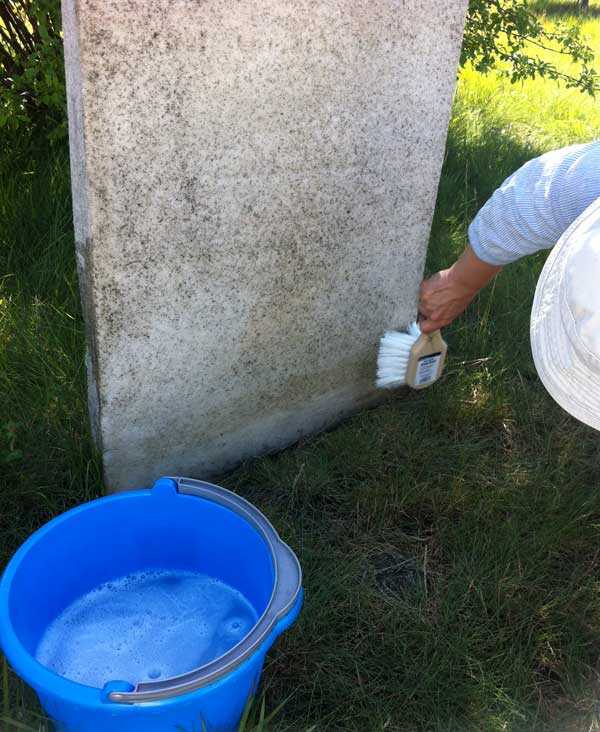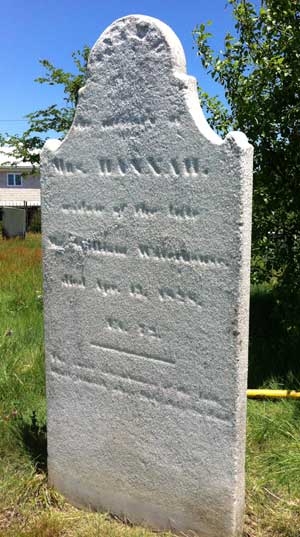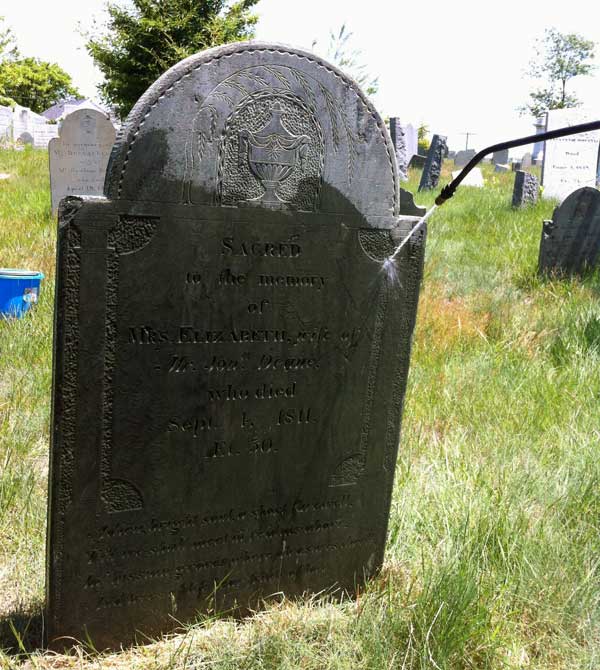 Resetting Stones
When a stone is leaning badly, moveable to the touch, or laying on the ground, we often choose to reset it. This involves a lot of muscle and careful digging. We then uncover the mysteries of the earth such as marbles, shells, and most often: gravestone bases. These slotted bases were used as underground stabilizers, and are often sunken even further into the earth than they should be. We level them on top of gravel, bringing them closer to the surface. We bury the stones 1/3 underground which often means a very deep hole needs to be made. A mixture of gravel and dirt is placed into the hole, and the stone is capped off with replacement sod that had been removed from the area. Here are a series of photographs that illustrate the resetting of Huldah Warren's slate headstone.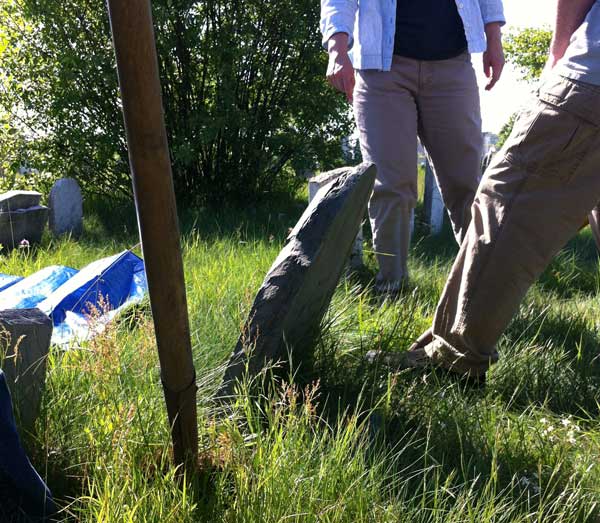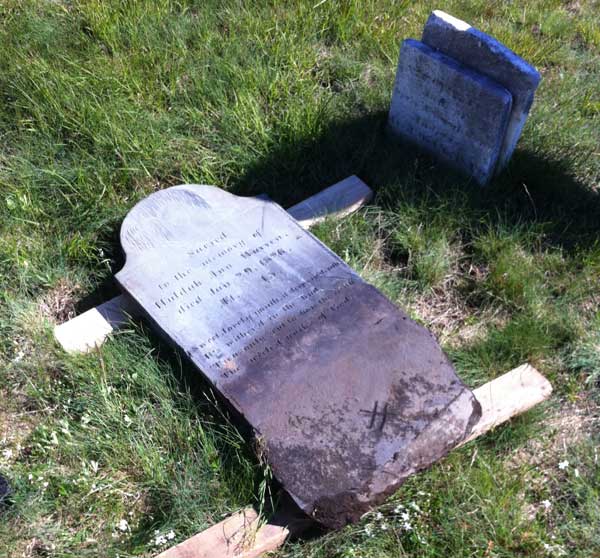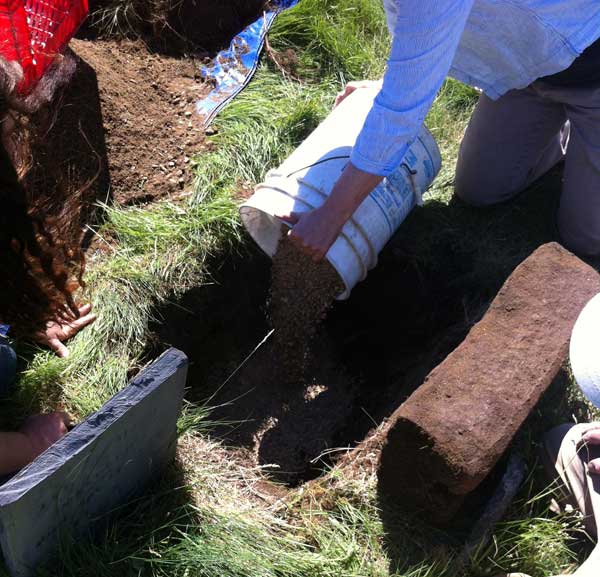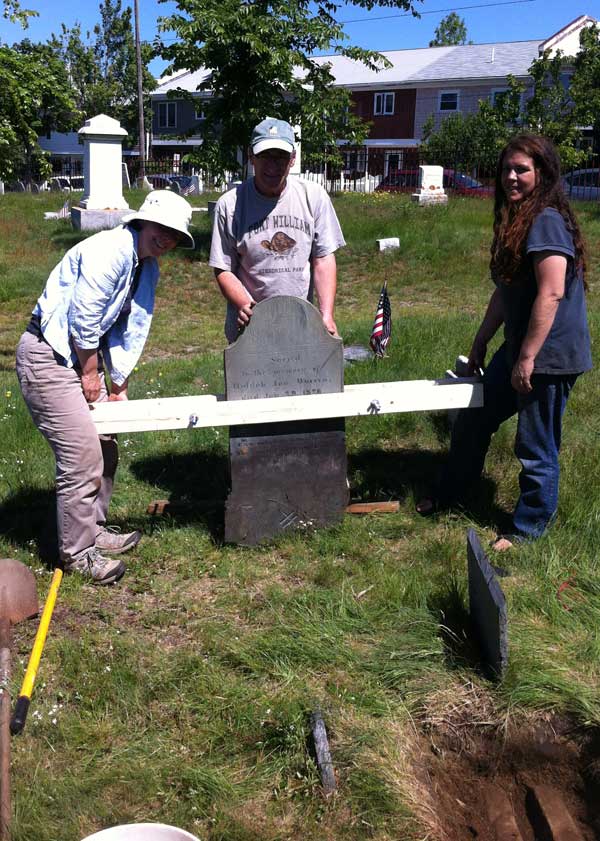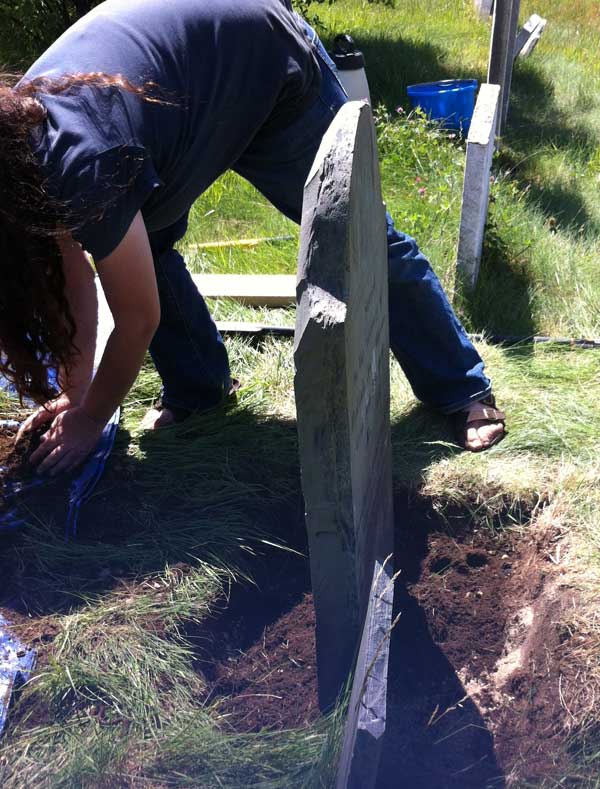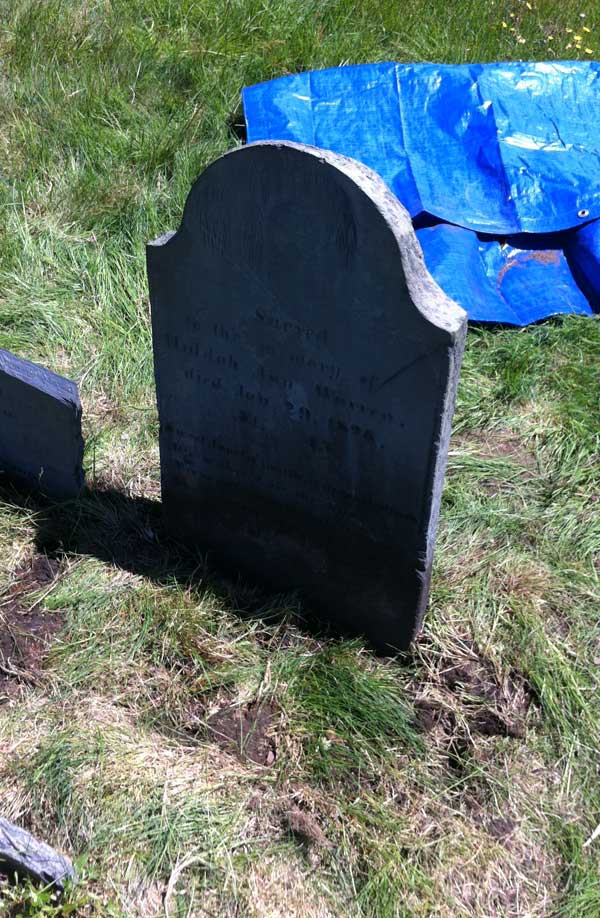 Check out times and dates for planned Stone Conservation Workdays. We'd love to have you join us!
For more information, email us today.